In that case, our recruitment consultants in Germany, specialized in head hunting in Germany, are looking forward to supporting you. We can help you build high performance teams by selecting profiles that match your needs throughout the various departments of your company.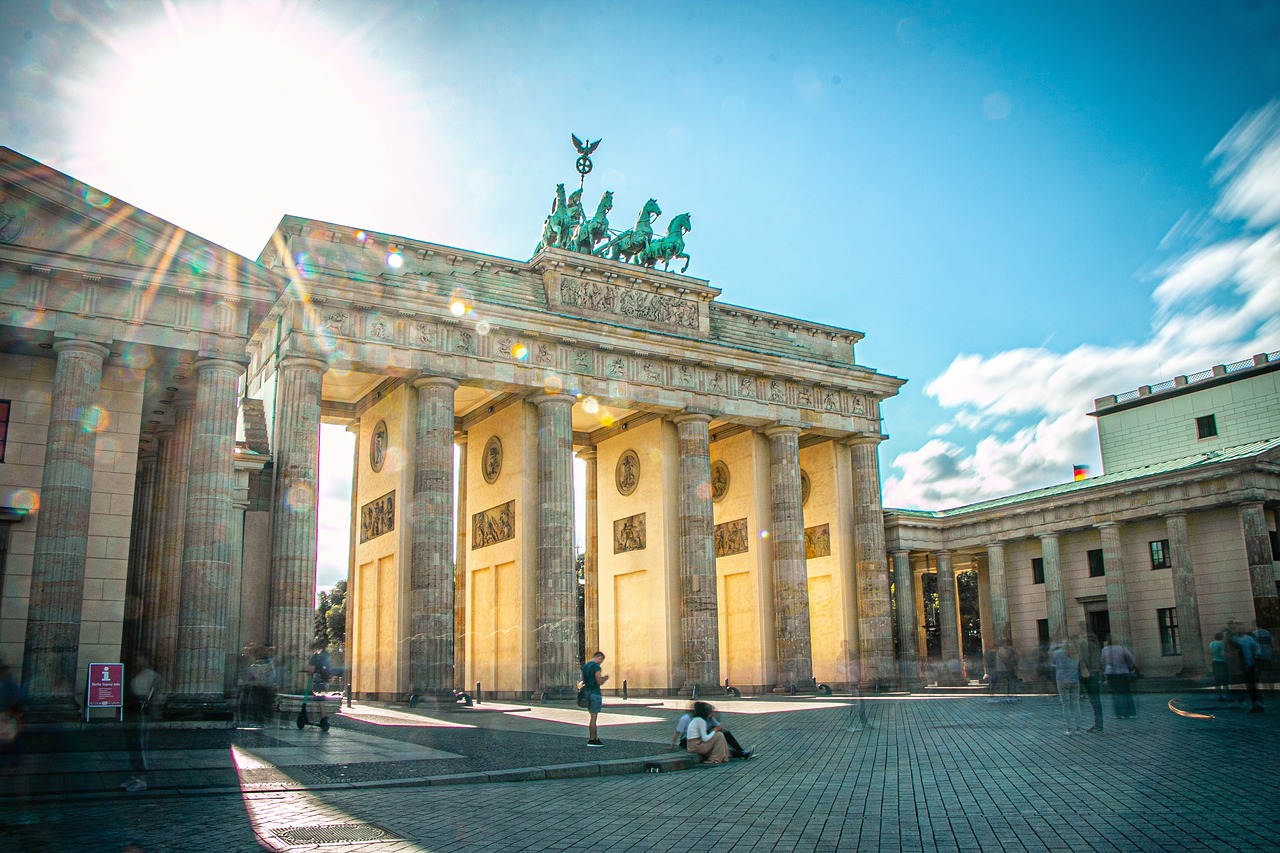 It is our mission to support the implementation of your projects in Germany by recruiting candidates who match your objectives and your corporate culture. By confiding your recruitments to our consultancy experts, you will be able to focus on your key managerial tasks.
Wether you are seeking to conduct a recruiting mission in Munich, Frankfurt or Hamburg or anywhere else in Germany, we are looking forward to supporting you with our expertise.
Our recruitment process
We have established a proven recruitment process and are happy to send you on request a copy of this process.
Nevertheless, every recruitment mission we conduct is unique. We are pragmatic and adapt our recruitment methods to your objectives and needs. Hereby, we carefully consider the unique characteristics and potential difficulties of your search, as well as the scarcity of the searched profile.
Our recruitment agency in Germany disposes of a database of over 20,000 candidates which is updated on a daily basis. Both in France and in Germany, our executive search teams conduct recruitments while strictly respecting professional ethics. Depending on the recruitment mission, we use additional, adapted means to ensure maximum efficiency: general and/or specialized job- boards, advertising in specialized magazines, social networks, etc
Our selection criteria
When selecting candidates in Germany, we analyze 3 sets of criteria:
Personality

 

and social skills – two of the most determining criteria in head hunting
Technical skills

 

– i.e. know-how, professional skills and relevant experience in a specific field
Communication skills – i.e. the ability to exchange information, negotiate and motivate in different languages
Furthermore, we carefully examine the candidates' professional experience and the coherence of their career paths. Our recruitment agency in Germany offers you a selection of candidates whose profiles correspond to your corporate culture and the technical requirements of the position you want to fill.
Search duration
The duration of an executive search depends on different factors. Generally, it can last from 6 to 8 weeks, excluding the candidates' notice period, which may delay their availability for a new position.  In Germany, the notice period can range from 3 to 6 months or more.
Furthermore, a rare, very specific profile can also extend the duration of the process: some positions are more challenging to fill than others. Another relevant factor is the possibility of the company's managers to find the time to conducts interviews with the preselected candidates, despite their busy schedules.
Fees
Our recruitment fees depend on the difficulty of the executive research. They are part of an all-inclusive package.
Warranty
Should you, despite our careful selection, not be satisfied with a candidate recruited by our consultants in Germany and should you wish to terminate the candidate's contract within the warranty period, we will ensure finding you another relevant candidate without charging you any additional fees. The warranty period lasts between 6 months to 1 year, depending on the characteristics of the position.
Salaries and Wages in Germany
Thanks to our business activity, we have been able to acquire an excellent knowledge of the job market and the salaries and wages in Germany. As a result, we regularly publish a booklet regarding this topic, in cooperation with the French-German Chamber of Industry and Commerce. For more information on salaries and wages in Germany, please do not hesitate to contact us.
Evaluating employee skills and performance
The experience and skills of your workforce drive your company's success. Our consultants can help you evaluate your current employees in the context of promotions or new responsibilities. In addition to that, we offer you the assessment of newly selected candidates which you consider to hire.
Our consultants in charge of employee evaluations are certified in the use of the best merit-rating tools. This external view will allow you to make your decision backed up by a maximum of security.
Recruitment in

 

Munich
Ranked second best among German cities in terms of economic perspectives, the Bavarian capital displays a strong demographic and economic dynamism. Determining criteria for this nationwide ranking, were Munich's high levels of education, innovation, internationality and the city's infrastructure.
Munich offers a diversified economic structure with big multinationals like Siemens or BMW on the one hand, and international medium-sized businesses on the other hand. The numerous companies based in Munich benefit from highly qualified staff, in particular in the service and automotive industry, research and development, environmental technology and the high-tech sector.
Furthermore, the region is one of the most important rail junctions for domestic and international freight traffic. Munich airport, also known as the "gateway to the world", is among the 10 biggest European airports.
Some of the best German universities can also be found in Munich: the "Ludwig-  Maximilian" University (LMU) and the Technical University of Munich (TU) offer several different fields of studies, especially in the area of life sciences. Moreover, numerous  private  management schools are based in Munich.
The geographical situation in close proximity to the Alps, as well as the living Bavarian traditions are further factors making Munich an attractive place to live. Usually, international employees from all over the world integrate easily into this open, vibrant city.
GBO Human Resources, a recognized expert in recruitment in Germany , can help your company develop its business activity in this region. Our deep understanding of the Bavarian economy and our recruitment experience in the region allow us to optimize your recruiting missions in Munich and its surroundings.
Recruitment in

 

Frankfurt
Foreign companies consider the city of Frankfurt an attractive entry point into the German market.
As a European center of finance, services and international trade shows, Frankfurt is the only German city belonging to the so-called "Alpha World Cities", the most important international metropolises. Both the European Central Bank and the German Federal Bank "Deutsche Bundesbank" are based in Frankfurt. Frankfurt is also well-known for its exhibition center (the third-largest worldwide) and its stock exchange, also among the world's largest.
The 365,000 companies of the Rhine-Main region, an area that accounts for 5.5 M inhabitants, generate an annual GDP of 199.9 M €, employing 2.8 M employees. This productive, international environment enables firms of all sizes to prosper. Numerous globally operating companies have established their headquarters in and around Frankfurt, in particular pharmaceutical companies, advertising agencies, call centers and software companies. For 20 consecutive years, Cushman & Wakefield have ranked Frankfurt the third best location for international companies in Europe.
Being a worldwide financial center, the city of Frankfurt offers an outstanding infrastructure combining Europe's biggest airport and a favorable geographic position on the river Main, linking Frankfurt to important commercial ports.
"The youth is our future": To educate the next generation, Frankfurt offers international schools such as the French High school "Victor Hugo" and the city is also a cluster of public and private universities. Many of those universities offer their students the possibility to acquire international double degrees and to gain work experience abroad.
Due to Frankfurt's international orientation, the city is an ideal location to develop your company's activities on the German market.
Having an office in Frankfurt, GBO Human Resources– a French-German recruiting agency – can help you to implement and develop your business activity in this area. With us, your recruitment missions in Frankfurt are in professional hands. We are looking forward to share our know-how regarding the local economic situation and the labor market in Frankfurt with you during a future collaboration.
Recruitment in

 

Hamburg
Being Germany's number one seaport one, Hamburg is a metropolis with a strong economic and demographic development. As the "European Green Capital of 2011", the city is strongly committed to the development of new technologies.
Hamburg is Europe's third biggest harbor after Rotterdam and Antwerp, and therefore an important logistics center in Northern Europe, ensuring the shipment of an immense volume of goods. Further, it is also a hub for the increasing trade with China and represents important development opportunities for many companies, especially in the airline industry, media and information technology.
Hamburg's many public and private universities, as well as important research institutes, supply large multinationals with highly qualified staff. This excellent employee pool enables companies in the Hamburg region to be innovative, a development supported by the city's efforts to increase the cooperation between international corporations and young professionals.
With the highest GDP in Germany, Hamburg City is also Germany's largest employer. Due to the city's strong orientation towards flourishing industries, Hamburg has been able to establish several successful projects to foster economic growth. The association "Hamburg@work" is one good example.
Feel free to contact us if you are interested in developing your business activity in and around Hamburg. You will benefit from our knowledge of the area, but also from our general expertise concerning recruitments in Germany. Our recruiting experts are looking forward to helping you accomplish your next mission!