Our Processes and Conditions
The right headhunter in can connect you with executives and qualified employees for every division of your company, and support you in expanding your Human Resources in France.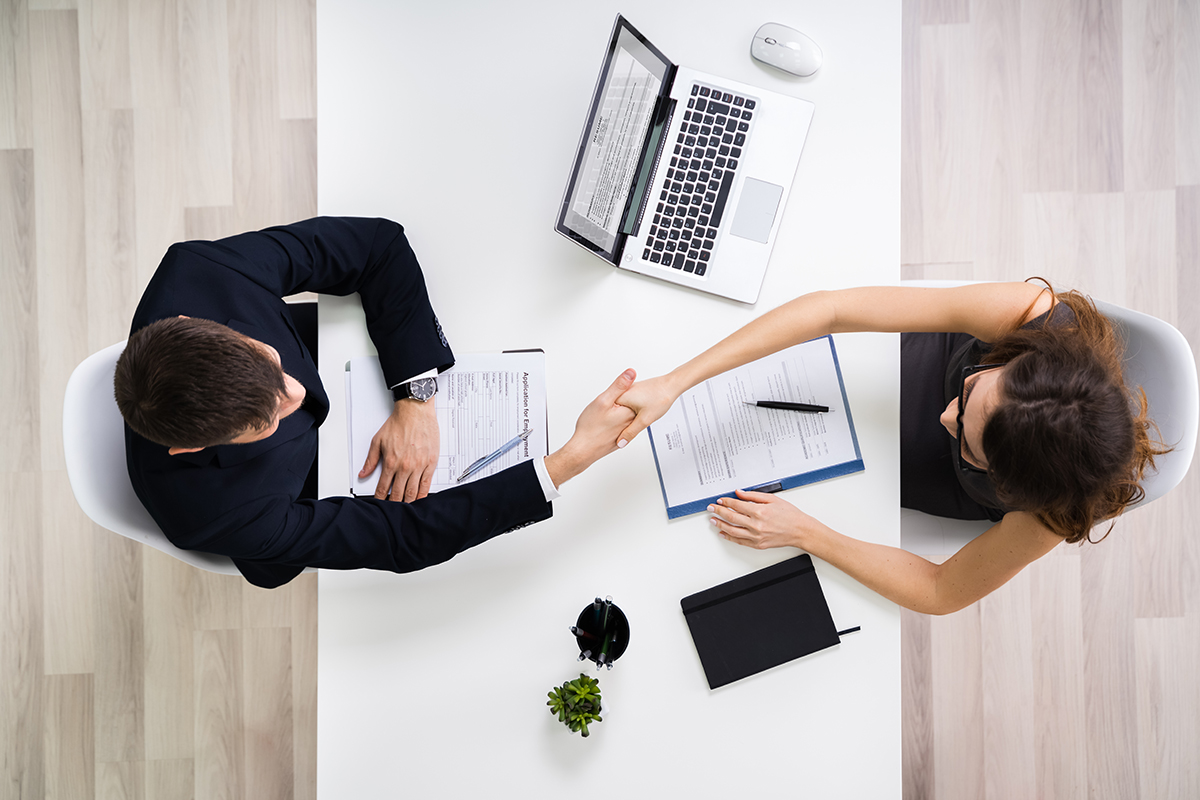 .Do you have a subsidiary in France or you are planning on creating one? Do you need to recruit executives in France to develop your business? Do you wish to hire executives to strengthen your team or to replace a member of your company in France? Do you plan on purchasing a company or manage a merger in France?
Our mission is to help you achieve your goals by hiring top executives in France, who will perfectly fit your coporate culture. By entrusting your HR needs to our specialists and headhunters in France, you will be able to devote more time to the management of your company.
Business fields
Our headhunters in France operate in all industrial and service sectors. We have conducted more than 500 successful executive searches in France for international companies, including recruitment of experts in very complex fields.
Our selection criteria
When our headhunters in France choose your candidates, three main criteria are being analyzed.

Technical criteria, i.e. know-how, professional skills, and experience in your field.
The candidate's personality and charisma are the most influential criteria in the recruitment process.
Communication skills and the knowledge of foreign languages are also very important to ensure the smooth flow of communication between the company and its subsidiary.
When recruiting executives in France, candidates' professional experience and career history are of high importance as well. We offer a strict selection of candidates according to the firm's technical nature, corporate culture, and spirit.
Search methods: how do we work?
Over our many years of executive search experience in France, we have developed a set of guidelines for every personnel search. We would be happy to send you a copy of these guidelines.
Furthermore, we adapt each search according to the position and the company's objectives and conduct it in complete confidentiality with a strong emphasis on quality. Every search conducted by GBO's headhunters in France is unique.
Search duration
When recruiting executives in France and Germany, the duration of a search depends on several different factors. A search can last six to ten weeks, excluding the notice which applicants are required to give to their current company before joining a new one. The usual notice period in France is of three months. However, it can often be negotiable. In Germany, it can go anywhere from three to six months or more.
The length of the search also depends on a possible shortage of applications: some positions are harder to fill than others. Another important factor is the ability of managers and their colleagues in charge of Human Resources in France or Germany to accommodate the recruiting process into their already busy schedules. Recruiting takes time for all three parties involved: companies, applicants, and consultants.
Fees
The cost of a search when recruiting executives in France depends on the degree of difficulty of the respective recruitment. We always propose a fix fee, independently from the planned salary for the position. To match lower budgets, we are also able to offer more limited services requiring more involvement from our customers.
Warranty
We guarantee the replacement, without any extra cost, of applicants who do not meet the expectations of your Human Resources in France during the first 6 to 12 months depending on the position in question.
Salaries and wages in France
Thanks to our extensive experience in executive search in France we have an outstanding knowledge of the structure of the French salary and wage system
As a specialist of Human Resources in France, GBO regularly edits a brochure, together with the French-German Chamber of Commerce and Industry which contains information about remuneration in France and the French salary system.
We can provide you upon request with salary statistics and remuneration systems in France in your field of activity.
Evaluating employee skills and performance
To support your Human Resources in France, GBO can assist you in assessing your own employees in the case of a merger or buyout, or simply assist you in better understanding their professional abilities and personalities before considering a promotion or transfer.
You will surely agree that « people are your most important asset, » and we are true professionals when it comes to evaluating your employees' skills. As outside consultants, we offer a fresh look at your employees and maximize their potential